Table 1: Minimum Average Coating Thickness Grade by Material Category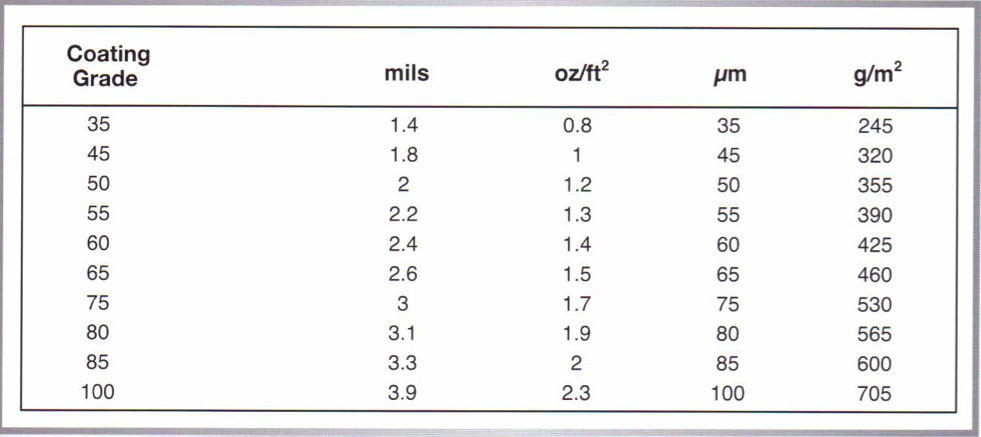 Table 2: Coating Thickness Grade
---
The Values in micrometers (um) are based on the Coating Grade. The Other values are based om comversions using the following formulas: mils=um x 0.03937; Oz/ft2 = um x 0.02316; g/m2 = um x 7.067.
---
Hot dip galvanized coatings on fabricated iron and steel articles - Specifications and test methods

Table 3: Coating Minimum Thickness on Samples That Are Not Centrifuged

Table 4: Coating Minimum Masses (Related To Thickness) On Samples That Are Centrifuged
---
ASTM A 780: Standard Practice for Repair of Damaged and Uncoated Areas of Hot-Dip Galvanized Coatings Touch-Up Procedures for coating bare spots an existing hot-dip galvanized product.